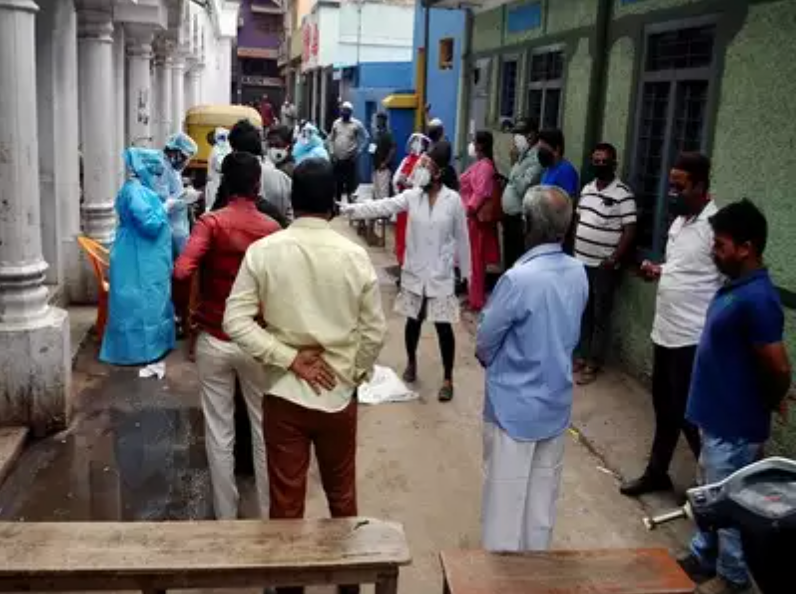 India
crossed the 98,000-mark in
daily Covid-19 infections
for the first time by recording 98,100 new cases on Wednesday, inching closer to the one-lakh figure, even as the number of patients recovering from the virus went past the four-million mark.
The number of discharged patients rose to 40,15,542, which translates to a recovery rate of 78.5%. However, daily fatalities continued to cross the 1100-mark for the second consecutive day with 1162 fresh deaths on Wednesday, though the number was lower than the highest single-day toll of 1,275 recorded on Tuesday. In a worrying trend, in the last ten days, more than 1,100 deaths were recorded on eight days. The casualties rose to 83,159 while the country's Covid-19 caseload reached 51,12,368. The total active cases rose to 10,13,667, a day after crossing the one-million mark.
While Maharashtra has 2,97,125 active cases, the highest by far in the country, Karnataka became the only other state to have more than one lakh active cases (1,01,630) on Wednesday. Andhra ranks number three with 90,279 active cases and UP at the fourth place with 67,793 infections. Maharashtra continued to lead the surge in daily deaths with 474 deaths, its third highest in a day so far.